<![if !vml]><![endif]>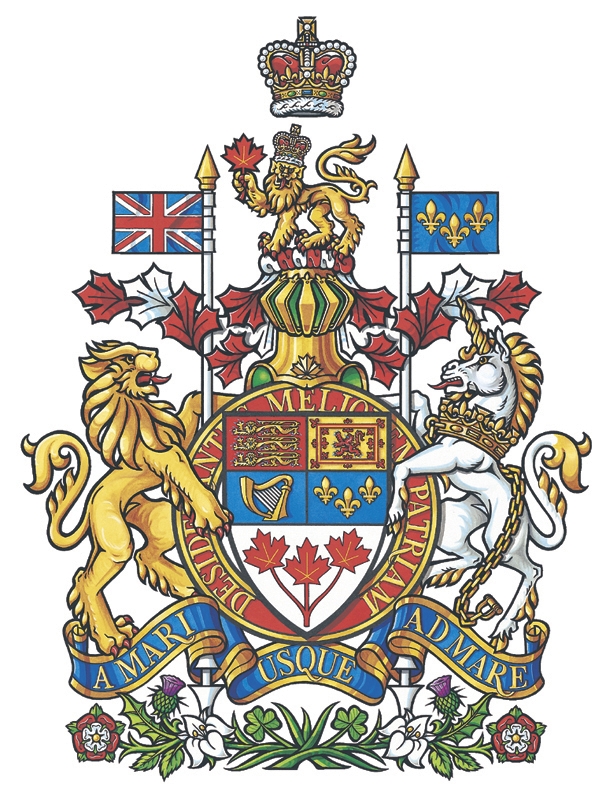 Gerry Ritz
Member of Parliament for Battlefords-Lloydminster

<![if !vml]><![endif]>
Press Releases
Liberals Try to Reduce National Crisis to Voice Vote
FOR IMMEDIATE RELEASE
MAY 13, 2022
OTTAWA – Conservative Party Agriculture Critic Gerry Ritz said there's plenty of blame to go around on the year-old BSE crisis, but he objects to the attempt by the Liberal Party to use the power of the House of Commons to make an example of beef packing operators with $250,000 per day fines.

"The Agriculture Committee tabled a report holding Cargill and Lakeside Packers in contempt of the Committee for not providing their books, and suggested heavy fines would get their co-operation," explained Ritz. "I have always said the packers should assist the committee in providing information about the state of the

beef industry, but it sets a dangerous precedent when the government resorts to imposing fines on private industry as if a crime has been committed. Whatever the packers have done during this crisis is only one aspect of the problem that needs comprehensive solutions to get the market back to normal."

Ritz says he will continue to pursue private and government sources to find out where taxpayer's dollars went and what still needs to be done to help farmers and ranchers to get back on their feet.

"What we are seeing here, though, is a government in pre-election mode that is desperate

to deflect attention away from the fact they've developed no plan for the industry's future, they've done nothing to get the border open, they've failed to design an aid program that actually helps those most in need. We have inter

-

provincial trade barriers, problems with our biggest trading partner, and a marketplace in chaos, and some members of the Agriculture Committee think it will help to penalize one part of the industry for being nervous about handing oversensitiv

e

business information. The way Liberal MPs have abused confidentiality rules and played politics with this issue I think a lot of Canadians will be worried about this situation.

'
Pre-election Promises not Bankable




FOR IMMEDIATE RELEASE
MARCH 16, 2022
NORTH BATTLEFORD – Conservative Agriculture Critic Gerry Ritz says he is always relieved when a government finally pays attention to a crisis, but he warns hard-pressed livestock producers not to get too excited about what he called a "trial balloon" of $500 million in BSE aid.
"I welcome the Liberals to the BSE crisis," said Ritz.
"The Conservative Party recognised a long time ago that this was a national political crisis requiring intervention from the highest offices.
From the day the international border closed the federal government should have stepped up and supported primary producers until a full resolution returned order to the marketplace.
We've seen announcements by these Liberals in the past that looked good on paper but never made it to the farm gate.

Ritz says the practical experience of government aid programs has been that budget announcements are dented by administration costs, dragged out over years, and even after a reduced percentage of the original promise has been delivered, another government department decides to claw the amount back.
"It's not just agriculture that has been victimised by this," Ritz said.
"British Columbia is still waiting for help after their disastrous fires.
Nova Scotia and Manitoba had problems with floods.
In every case a Liberal flew up in a helicopter, tossed a sandbag, promised a cheque and then was never heard from again.
Ritz says the Conservative Party released a detailed plan for agriculture relief weeks ago and wouldn't mind if the Liberals stole it and put it to use.


"It's about getting the money out to producers before it's too late," he said.
"Our plan isn't about handouts, it is about planning for the future while dealing with today's crisis.
We've got to create the proper business climate for future prosperity, and put mechanisms in place to prevent any more problems.
There is a better way to run this country than just leaking billion dollar announcements at election time.
Conservative Motion Exposes Liberal Stubbornness




FOR IMMEDIATE RELEASE
MARCH 11, 2022
OTTAWA – Gerry Ritz, member of Parliament for Battlefords-Lloydminster and Conservative Critic for Agriculture, was disappointed but not surprised that Liberals voted against his party's motion to "reallocate monies from wasteful and unnecessary programs such as the sponsorship program, or badly managed programs such as the gun registry, to address the agricultural crisis at the farm gate across Canada."


"It's becoming apparent to Canadians that the money they've been sending to Ottawa for the past ten years have not always gone to the services they want," said Ritz. "Westerners in

particular, have never wanted the gun registry, but have had to support it to the tune of one billion dollars and counting. The amount of wasted tax dollars are being documented daily and Canadians are getting angry.




Opposition parties have a certain number of parliamentary days to put a motion on the floor for discussion. On February 26th the Conservative Party pressed the Liberals to admit they were swamped by the number of programs that were leaking tax money, but the government benches lined up once again behind their tarnished leaders.




"Every MP is supposed to represent the citizens of this country first. This was an opportunity to send a message to the worn out Cabinet of Paul Martin that we've all had enough of billions going to support corporations, Liberal advertising firms, and high-flying bureaucrats," Ritz said. "Money to keep our farmers going can't reach the farm gate, but these guys can buy a pair of Challenger jets for $100 million in one week. This government just doesn't get it, so there's only one thing left to do: send them the ultimate message at the ballot box and cancel their credit cards."
Conservative Party Announces Billion-Dollar Agriculture Action Plan




FOR IMMEDIATE RELEASE
MARCH 3, 2022
Solid programs would put farmers first

OTTAWA - Conservative Party Agriculture Critic Gerry Ritz today announced a billion-dollar action plan for agriculture; a comprehensive program that would be put in place by a Conservative government.




"For far too long, flawed Liberal agriculture programs have failed to provide money to those at the farm gate," said Ritz. "The mounting agriculture crisis requires a solid plan that is decisively executed. For years, the Liberals have merely thrown money at agriculture problems with little or no plan, leaving farmers on the front-line with little to nothing. It is time to put farmers first."




"Today's farming issues require programs that have enough built-in flexibility to respond quickly to unforeseen circumstances. The

Conservative Party's three stage plan has been designed to rapidly adapt to unexpected situations," stated Ritz. "Unfortunately, the reality of Liberal programs is that they often become obsolete before they can help farmers on the front-line."




Ritz commented that the problems facing farmers are compounded by the leadership void in this Liberal government: "All Canadian farm families have received from Paul Martin are recycled programs, recycled promises, and a minister who is a recycled parliamentarian left over from the Chrétien regime. Canadians deserve real change and effective leadership provided by the Conservative Party of Canada."




Some of the highlights from the Conservative Party Action Plan include:

1.

Toping up the 2002 Canadian Farm Income Program (CFIP) from 60-70% payouts to full 100% coverage;

2. A mature livestock rationalization program;

3. A replenishment of the Canadian Agriculture Income Support Program (CAISP) for BSE affected farm operations;

4. The establishment of testing regimes for all non-North American markets; and,

5. Working towards integrated North American rules on processing.
CFIA Orders Beef Freeze in Kabul




FOR IMMEDIATE RELEASE
JANUARY 27, 2022
NORTH BATTLEFORD - Conservative Agriculture Critic Gerry Ritz expressed disbelief at a recent announcement that Canadian troops in Kabul, Afghanistan were told by the Canadian Food Inspection Agency to quarantine their American-supplied beef on the remote chance it contains BSE.
"I'm not sure which is more disturbing: that the Armed Forces might have to destroy tonnes of meat in a country on the verge of starvation, or that we can send 2,000 soldiers abroad and not supply them with quality Canadian beef that's in abundance here."
Ritz realises that supplying the army in distant lands is no simple feat, but the professional soldiers who look after our deployments are able to get a variety of goods in place and on time when necessary.

Saving a few dollars piggybacking on the American supply line to use their beef was already a questionable economy before it was quarantined. "Delivery doesn't seem to be the issue for our soldiers in Bosnia. They're eating Brazilian beef and I'm pretty sure the Brazilians aren't offering cheap delivery there."
"Our troops in Afghanistan have had visits from the Defense Minister, the former Prime Minister and the Governor General and not once has anyone thought to put a shipment of Canadian beef on any of those flights," Ritz said. "The same government that wasted $500 million not choosing a new helicopter is trying to tell us they saved money buying American beef that they now say no-one can eat."


Ritz asks what sort of message CFIA is sending to our biggest trading partner if they're saying 'please trust our science on BSE, but we have no confidence in yours'. He also wonders why this warning is going out to Afghanistan now, when we are trying to convince North Americans to trust our beef here at home.
"These Liberals have a ridiculous record of doing nothing until they do something dumb. The Armed Forces may be ordered to destroy perfectly good beef and replace it with meat from other foreign sources. The Liberals are still not buying Canadian. Western Canadians are incensed because they are being ignored again. Did Paul Martin not get the press release? We have all kinds of great beef in Canada and if we can't convince our own government to buy it how are we going to sell it abroad?
Ritz Looking Forward to Third Election




FOR IMMEDIATE RELEASE
JANUARY 14, 2022
OTTAWA - Battlefords-Lloydminster MP Gerry Ritz has announced that he is prepared to run for re-election in the federal vote expected sometime this spring.
"We just had our founding meeting last week to create the Conservative Party of Canada riding association for Battlefords-Lloydminster," explained Ritz. "Because we've accomplished the enormous task of creating one 'right-of-centre' party nationally, we now have to finish the process on the ground in every riding. We're also committed to having an open nomination process to allow anyone new to get involved, and that meeting will be held in February. No other party in this country works so hard to keep Canadians active in the political process.

Ritz says the amalgamation oft he Canadian Alliance and Progressive Conservatives probably "flew under the radar" for most people, but Canadians usually don't follow federal politics on a daily basis. As an election approaches, interest in issues and personalities will pick up and voters will start to form stronger opinions.
"I see this as a time of great opportunities and exciting challenges," said Ritz. "The so-called experts have been declaring Paul Martin's 'victory' for months but they don't realise everybody gets to vote first. Is this guy who spent nine years writing cheques for the gun registry, Human Resource scandals, and advertising fraud really the person to lead Canada in the years ahead?




The media claims we need a 'new face' to lead the Conservative party, while the Liberals coast with a band of retreads that have forced taxpayers to pay for their failings for ten years."
"Voters in Battlefords-Lloydminster can have confidence that the new logo on the election signs will still stand for the same principles. I stand for traditional family values, free markets, accountable government and prosperity for everybody. When I return to Ottawa I will continue to fight against any government program that pours our tax dollars into the pockets of a favoured few. I look forward to being a part of a government that eliminates that thinking."
more Press Releases in the archives ... Archives 2003 Archives 2002
<![if !vml]><![endif]>
Biography Press Releases Speeches MP Report

Riding Info Photo Gallery Contact Gerry Other Links Home