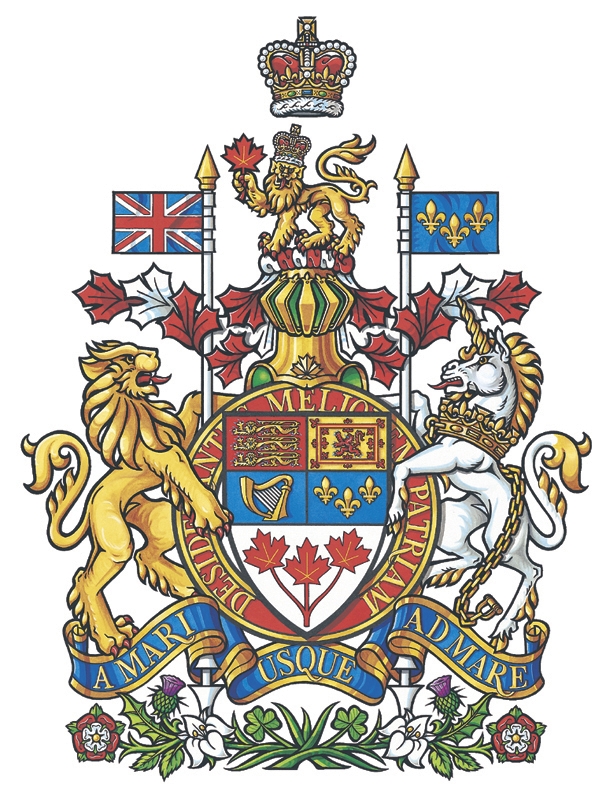 Gerry Ritz
Member of Parliament for Battlefords-Lloydminster


<![if !vml]><![endif]> Archived Press Releases-2003


Choose from List below or Scroll entire file for archived press releases:

Alliance MP's Comment on USDA BSE Annoucement - Oct 31, 2021
Canadian Alliance Hammers Liberals on Child Exploitation, Oct 28, 2021
Alliance Team Meets with Japanese Ambassador, Oct 23, 2021
MP Says Constituents Come First, Oct 16, 2021
Positive Steps with US Ambassador, Oct 8, 2021
Pre-Election Promises to be Taken with Grain of Asphalt, Oct 3, 2021
Liberals Content to Wait out Beef Industry Crisis - Sept 26, 2021
Pressure Still on Liberals to Deal with Beef Crisis - Sept 18, 2021
Farmers Dealt Bad Hand in High Poker Stakes - Sept 4, 2021
Mexico's Move Another Step Forward for Canada's Beef Industry - August 12, 2021
Canadian Alliance BSE Action Plan - August 11, 2003
Crisis in Beef Industry is Far From Over - August 11, 2003
Vanclief's $600 Million Hold Up - August 8, 2021
BSE Breakthrough an Important First Step - August 8, 2003
Where is the Federal Leadership on BSE - July 25, 2003
Liberals Spineless on Social Issues - June 20, 2003
Liberals Ignore West as Cattle Crisis Grows - June 12, 2022
Liberal Collapse Dragging Canada Down - June 2, 2022
Liberals Count on Confusion to Delay Sea King Replacement - May 13, 2022
Liberals fear to Offend Child Predators - March 25, 2022
Federal Budget 2003, Money Flowing but Where - Feb 19, 2022
Alliance MP Gearing up for 2003 Battles - Jan 22, 2022




ALLIANCE MP's COMMENT ON USDA BSE TRADE ANNOUNCEMENT

FOR IMMEDIATE RELEASE
October 31, 2021

OTTAWA - Canadian Alliance Agriculture Critic Gerry Ritz, Agriculture Trade Critic Rick Casson, and Finance Critic Monte Solberg reacted to today's announcement by the United States Department of Agriculture of proposed rule changes that would lead to the resumption of live cattle exports to the U.S. The critics said the border is on its way to being re-opened in spite of the Liberals and would have happened faster if there was a better relationship between the Liberals and the United States.

"This is another piece of the puzzle," said Ritz. "The picture isn't complete yet, but producers need a level of certainty to allow them to make marketing and management decisions. In light of this the Liberals must get rid of the red tape and get livestock producers ready for the resumption of this market."

Casson gave credit to beef industry representatives who worked tirelessly to untangle the economic and political issues that threatened the survival of Canada's beef industry.

"The Liberal government was an albatross around the neck of the beef industry in trying to deal with the Americans," said Casson. "They had no pull or authority in the offices that counted. There is no way we should have been subjected to this level of harassment for an isolated case. Worse, there's no way our producers should have been left flapping in the wind waiting for the federal government to come to their aid."

Solberg was instrumental in bringing together his colleagues and influential international figures involved in the BSE crisis.

"As a team, we travelled to the inner corridors of Capital Hill in Washington. Back home, we met with U.S. Ambassador Paul Cellucci and Japanese Ambassador Kensaku Hogen," stated Solberg. "This is the type of work the Liberals should have done without hesitation. Along with all my colleagues in the Canadian Alliance who worked hard to help their constituents on this file, I'd like to reassure the industry that we're still here to help."

"The Liberals are not off the hook," said Ritz. "There are agricultural trade issues that have been boiling for years that Chretien and Martin haven't done anything about. The battle has just begun."

Canadian Alliance Hammers Liberals on Child Exploitation

FOR IMMEDIATE RELEASE
October 28, 2021

OTTAWA – Battlefords-Lloydminster MP Gerry Ritz joined his colleagues in criticizing the Liberal government for it's plodding approach to dealing with the production and distribution of child pornography. The Alliance was using an 'opposition supply day' to debate a motion urging the government to eliminate "all defences for possession of child pornography which allows for the exploitation of children."

"It's stunning that we have to put something like this on the floor of the House, as if there is a politician that would make excuses for child pornography, but the Liberals somehow manage to be spineless even on this subject."

The Liberal Justice Minister claims that Bill C-20 is an adequate response to a court ruling in British Columbia that excused the possession of child pornography if it had "artistic merit." Instead of closing this loophole, the Liberals have introduced more vague terms like "public good" and "exploitative relationships" which are likely to be abused by the criminals who abuse children for sexual gratification.

"If child protection is a priority with this government I'd hate to see something that is not a priority," said Ritz. "They've moved at a snail's pace to get this far, but according to the police associations and the justice community we are going backward."

Ritz says that increasing maximum sentences for exploiting children don't do any good if there are no mandatory sentences. Courts have shown a shocking willingness to leave monsters in the community under the mistaken belief that they may be 'just expressing themselves'.

"The Liberals believe that someone should be able to exploit a child, then convince themselves it's for the public good. They are out to lunch on this. They've done nothing to correct the courts. They've given nothing to police to help them combat this scourge. They won't raise the age of consent to sixteen to protect kids from forty-year-old perverts They're so worried they'll be legally challenged that they emphasize the rights of monsters over parents and their children. This is flat out wrong and if this bunch can't fix it, it's time they left."

ALLIANCE TEAM MEETS WITH JAPANESE AMBASSADOR HOGEN

FOR IMMEDIATE RELEASE
October 23, 2021

OTTAWA – On the heels of a successful meeting with the U.S. Ambassador Paul Cellucci, three Members from the Canadian Alliance Gerry Ritz, Agriculture and Agri-Food Critic, Monte Solberg, Finance Critic, Rick Casson, International Trade Critic, and met with the Japanese Ambassador Kensaku Hogen on Wednesday. The Canadian Alliance team discussed the BSE and trade issues in depth with the Japanese Ambassador.

"The ambassador assured us that his country always recognized the value of the North American market," said Gerry Ritz. "They were never the roadblock on resuming U.S. Canada trade and our officials should have been able to take advantage of this."

The meeting was very positive. Ambassador Hogen and the Alliance Members are optimistic that progress is being made on the BSE file. Rick Casson thought the Ambassador was very knowledgeable on the BSE issue. "Ambassador Hogen is more than willing to work with us to improve the BSE problems. The Ambassador is also looking forward to increased trade relations between Canada and Japan," stated Casson.

Mr. Solberg said, "It was encouraging to meet with the Japanese Ambassador and impress upon him that the North American beef industry is integrated and very much safe. I also informed him that Canadian Alliance MP's were disappointed at the Canadian government's exclusion of Japanese officials during the CFIA scientific investigation and would have welcomed their participation."

In the absence of negotiations and discussions initiated by the Federal government with affected trading partner countries, the Canadian Alliance continues to demonstrate leadership on behalf of the cattle industry. "These meetings with both the Ambassadors of Japan and the U.S. are important steps to rebuilding trade relationships damaged by the Liberals," said Ritz.

MP Says Constituents Must Come First

FOR IMMEDIATE RELEASE
October 16, 2021

NORTH BATTLEFORD – Battlefords-Lloydminster MP Gerry Ritz says the planned merger between the Canadian Alliance and the Progressive Conservative parties will have no immediate effect on his role as Member of Parliament.

"I remain Official Opposition Critic for Agriculture but more importantly, I was elected to represent this riding in Ottawa," Ritz said. "I'm running in the next election to continue that job, and in the meantime I will continue to hold the government to account on all the issues that effect my constituents. Party labels may be important in some areas of the country, but Saskatchewan voters are more focused on the crop cycle than the election cycle."

Ritz signed on with the Reform Party in 1987 and argued against the Canadian Alliance concept in 1999. He felt the distraction of party politics would only undermine the confidence Canadians should have in the policies he believed in.

"Politics isn't a mysterious business; you create a product people are willing to buy and stick with it. The policies I stand for are good for my constituents, though I realise not everybody is going to agree with me on every point. We need strong security on our streets and on our borders. We need a business climate where every worker or entrepreneur can understand the tax code and make a good living. We need laws that apply equally to everybody and rights that include individual responsibility along with maximum freedom. If political necessity in Ontario says we have to rearrange the party head office to sell that product to the folks down east then I'll work with that, but people shouldn't think I'm getting carried away by that. I will always work to do what's right for every citizen of this riding."

ALLIANCE TEAM TAKES POSITIVE STEPS WITH U.S. AMBASSADOR PAUL CELLUCCI

FOR IMMEDIATE RELEASE
October 8, 2021

OTTAWA - Gerry Ritz, Canadian Alliance Agriculture Critic, along with Monte Solberg, Finance Critic, and Rick Casson, International Trade Critic, met with the United States Ambassador Paul Cellucci today. The agenda of the meeting included trade issues, relationship building, but more importantly the BSE issue was discussed in depth.

The meeting was very positive. Both Ambassador Cellucci and the Alliance Members are optimistic that progress is being made on the BSE file. "There is light at the end of the tunnel, it is going to happen soon," said Ambassador Cellucci.

The rule respecting importation of live cattle into the US from Canada is very close to being published. Following the publishing of the rule there will be up to a 60-day comment period.

The Canadian Alliance joined Ambassador Cellucci in praising the livestock industries on both sides of the border. "During this trying time, Canadians and Americans worked together, and demonstrated strength, patience, and endurance to solve this devastating problem," Mr. Celluci said.

"There has been a void of information coming from the government," stated Ritz. "Producers have not been getting any direction from the Liberal Government. This step forward will assist producers in making much needed management decisions. It's about time."

Pre-election Road Promises Should be Taken With a Grain of Asphalt

FOR IMMEDIATE RELEASE
October 3, 2021

OTTAWA – Battlefords-Lloydminster MP Gerry Ritz pointed to Paul Martin's latest flip-flop on gas taxes as evidence that the 'silly season' of election preparation is under way.

"Martin is scurrying around the country making contradictory promises, and conveniently ignoring his nine years as the guy with his greasy palms on the purse strings," said Ritz. "Right now he's decided that gas taxes should go to municipalities for roads and bridges, but he not only voted against every Canadian Alliance proposal to do that, but as Finance Minister he made sure it was never done."

Ritz says the federal government has no way to deal directly with cities under the constitution, but that doesn't mean a better way to distribute billions of dollars in taxes shouldn't have been worked out years ago.

"A Canadian Chamber of Commerce study says we are $60 billion behind in infrastructure spending. This is money that all governments must commit on a regular basis to build or re-build roads, bridges, and water and sewage treatment systems. It is not spending that can be ignored or used as a pre-election goodie. When governments ignore infrastructure spending they only make future spending more expensive; increase pollution; slow the economy, and make life miserable for every citizen."

"Since Sir John A. MacDonald, politicians have always thought it was more important to show up just before an election and fill in local potholes, than to invest tax dollars year round in keeping things in good shape. For ten years we've been demanding national attention for the issue of infrastructure spending. The Liberals grab votes by promising action, then reward their supporters by building a canoe museum in Prime Minister's riding. Paul Martin signed the cheque for that outrage. Does anybody think he'll do differently this time?"

Liberals Content to Wait out Beef Industry Crisis

FOR IMMEDIATE RELEASE
September 26, 2003

OTTAWA – Canadian Alliance MP Gerry Ritz continued to pursue answers from the Liberal government in Ottawa, but as yet, no plan to help livestock producers in this country is on the table.

"Agriculture Minister Lyle Vanclief insists that his stalled Agriculture Policy Framework will do the trick, but even if beef producers could easily trigger the income support component, it would be many more months before they'd see any money," explained Ritz. "He constantly refers to $600 million of a federal/provincial assistance programme then has to admit he's holding it up until provinces sign on to the APF."

Ritz says the APF is meeting with stiff resistance because it carries on a bureaucratic model framed in Ottawa, rather than innovative alternatives that producers could design themselves. "Vanclief bragged about a Beef Roundtable he set up, but he didn't listen to their ideas either. His idea of consultation doesn't extend beyond fancy dinner meetings with his bureaucrats at Agriculture Canada."

The answer to stalled markets in beef as well as sheep, elk and bison, is to get the U.S. and other borders fully open, and to find alternative markets for older animals. Packaged food aid for institutions or hungry developing nations should be under examination. In the meantime, a second phase of income support must be announced to give producers a chance to pay their bills and find reasonable outlets for their existing herds.

"Mr. Vanclief has brought in every excuse for inaction but no plan for what Ottawa can do. It's by turns a trade issue, health issue, economic issue and diplomatic issue with no end in sight. The minister insists he and the provinces agree to let the existing funds run out before deciding on the next move, but it's the industry that's running out of time and patience.
Pressure Still on Liberals to Deal with Beef Crisis
FOR IMMEDIATE RELEASE
September 18, 2003
OTTAWA – Battlefords-Lloydminster MP Gerry Ritz wasted no time after the opening of Parliament this week to hammer the federal government on the ongoing crisis in Canada's cattle industry, caused by a single case of bovine spongiform encephalopathy (BSE).
"The government announced $300 million in funding that expired August 30, but very few producers have seen any of this money," Ritz explained. "When I questioned them this week in the House of Commons, they gave the impression that the crisis was over because three truck loads of muscle cuts had crossed into the United States. Incredibly, the Liberals bragged that this single supermarket worth of meat was great progress. The Agriculture Minister showed no indication that he was aware the beef industry had lost a billion dollars in four months, that the ripple effect was appearing on the streets of rural towns, or that thousands of cattle are due back from pasture with no way to feed them or sell them."
Ritz demanded to know where the second phase of assistance was and what, if any, plan the federal government had to handle up to 800,000 cows that would otherwise be slaughtered in a normal year.
"The Agriculture Minister told me that money was sitting in a bank account until the provinces signed on to his flawed Agriculture Policy Framework," said Ritz. "The APF is widely seen as clumsy and deficient and using this kind of blackmail tactic smacks of desperation. In any case, what does such a thing have to do with the BSE crisis? International trade is halted, an industry faces a looming glut of animals to deal with and elk, bison and sheep are also wound up in this mess. The APF is silent on such situations. This government has its priorities backward and is dragging agriculture down while it plays internal politics."
Farmers Dealt Bad Hand in High Stakes Poker
FOR IMMEDIATE RELEASE
September 4, 2003
NORTH BATTLEFORD – Canadian Alliance Agriculture Critic Gerry Ritz condemned Agriculture Minister Lyle Vanclief for refusing to meet with his provincial counterparts.
"Mr. Vanclief holds all the cards on discussions for a new Agriculture Policy Framework, but nobody is impressed with the proposals he has put on the table. Producers have calculated they will get less under his proposals with no reduction in paperwork and they are resisting. While Vanclief and the provinces stare each other down, farmers and ranchers are losing ground that they won't be able to make up."
Ritz says that the crisis in the beef industry has to be dealt with as an emergency and cannot wait for the APF to be hammered out and implemented over the next four months. Nothing in the APF is even designed to deal with something along the lines of the BSE crisis in any case.
"I find it disgusting that politicians will waste time engaging in this gamesmanship while lives are disrupted and a billion dollar industry verges on ruin," said Ritz. "Both sides are at fault here. Saskatchewan's Clayton Serby has sat back while Ottawa has called the shots. If we don't want to see are producers cashing in their chips, it's past time to take action and resolve this crisis."
Mexico's Move Another Step Forward for Canada's Beef Industry
FOR IMMEDIATE RELEASE
August 11, 2021
Ottawa – Canadian Alliance Senior Agriculture critic Gerry Ritz today called Mexico's decision to partially reopen their border to Canadian beef another important step forward in resolving the crisis in Canada's beef industry, but questioned the amount of influence the federal Liberals had in securing this resolution.
Ritz commented that the decision by the United States to partially reopen their border likely influenced the Mexican government to do the same. "It is apparent that Mexico is following in the footsteps of the United States and that their decision had nothing to do with the federal Liberals, as they have done little to pressure our trading partners," stated Ritz.
"The fact that the borders are reopening says more about the demand for quality Canadian beef then about the quality of Liberal negotiating tactics. It is time for the Liberals to wake up and start treating this crisis seriously," said Ritz.
The Mexican border will still be closed to 15 per cent of Canada's beef exports, including live cattle.
"It is important for the survival of our beef industry that the world's borders are fully open to Canadian beef. Delegations of Canadian officials must meet immediately with the Mexican government to ensure their border opens to the remaining banned cuts and live cattle," stated Ritz.
"The Liberals must also lobby other countries whose borders are closed to our beef. The Canadian beef industry will not rebound if the Liberals continue to be complacent," concluded Ritz.
Canadian Alliance BSE Action Plan

FOR IMMEDIATE RELEASE
August 11, 2003

The Liberal government has failed to convince many of Canada's trading partners to open their borders to Canadian beef exports, which have been proven scientifically safe. In three weeks, the United States' border will only open partially to Canadian beef exports. A Canadian Alliance government would act. The Canadian Alliance believes:
· A comprehensive plan must be tabled that addresses Canada's trading partners' concerns to ensure that the world's borders are completely open to Canadian beef exports;
· The government must table a plan to address the 210,000 cull cow and bull backlog;
· Canadian trade delegations comprised of government officials from the Department of Agriculture, the Department of Trade, and members of the beef industry must meet with Canada's trading partners who closed their borders to Canadian beef and use the recent decision by the United States to partially open their border to Canadian beef as leverage;
· The Canadian government must pressure the United States to allow for the movement of live cattle across the Canada-U.S. border;
· There must be 100% adherence to the 1997 ban on feeding rendered ruminant animal by-products to other ruminants;
· The government must provide a definitive plan on how meat packers are to handle Specified Risk Materials to allow meat packers to re-tool; and,
· The Canadian public should continue to be encouraged to support our suffering beef industry. Most Canadian fast-food outlets, restaurants, and retail chains are using more, if not exclusively using, Canadian beef due to public pressure.
Crisis in Beef Industry is Far from Over
FOR IMMEDIATE RELEASE
August 11, 2021

OTTAWA – Canadian Alliance Senior Agriculture Critic Gerry Ritz, Senior Finance Critic Monte Solberg, and Agriculture Trade Critic Rick Casson today cautioned that the fallout from the mad cow crisis has not peaked, and called on the federal Liberal government to show leadership to put an end to the crisis. The Alliance MPs also unveiled the Party's BSE Action Plan.
It will be three weeks before the United States partially reopens their border to Canadian beef, and the Canadian Cattlemen's Association has stated that it could take between two and five years before the beef industry fully rebounds.
"Friday's move by the Americans to partially reopen their border was a positive step, yet it only opens their door to our beef products by 40 percent. You can't squeeze a live cow through an opening that small," said Ritz. "It is time for the Liberals to start knocking on the doors of countries that have banned our beef and ensure that they open quickly."
Solberg pointed out that the effects of the BSE crisis to the Canadian economy have been drastic, and will continue to worsen unless the Liberals start to act. "Thousands of Canadians are out of work and the Canadian economy is taking an $11 million hit daily as a direct result of this crisis. Now is not a time for the Liberals to rest on their laurels. They must begin to act and must do so quickly."
The effects of the BSE crisis are most evident at the local level. Casson, who represents the riding of Lethbridge, an area of Alberta that has been hard hit by the BSE crisis, remarked, "The domino effect has hit my riding, municipality after municipality are declaring themselves economic disaster areas. Many property and business taxes are going unpaid. Despite the encouraging news from the USDA last Friday, the fact remains that many producers and other businesses in rural Canada will not make it through this crisis."
The Alliance MPs also revealed their Party's seven point BSE Action Plan, which addresses how a Canadian Alliance government would ensure a quick end to this crisis. The plan takes into account Friday's announcement by the United States government.
Vanclief's $600 Million Hold Up
FOR IMMEDIATE RELEASE
8 AUGUST 2003
NORTH BATTLEFORD – Canadian Alliance Senior Agriculture Critic Gerry Ritz today pressured the federal government to make good on $600 million in support payments to agriculture producers.
"It's frustrating enough when you're waiting around to see if the Liberals care enough to support agriculture," said Battlefords-Lloydminster MP Gerry Ritz, "but it gets down right ridiculous when the money has already been budgeted and promised and you still don't see it."
Ritz says the federal government has been eager to make announcements of seemingly generous agriculture support programs, but has stumbled when it came time to pay out.
"Every Cabinet minister likes to get in front of the microphone and say he has a billion dollars for this and that. But we never hear from them when the program bogs down and people can't get access to the money. We especially never see them when their ill-conceived programs result in penalties and clawbacks to unsuspecting farmers who are just trying to keep the family farm alive."
Ritz believes that federal Agriculture Minister Lyle Vanclief is dragging his feet on paying out $600 million in transition funding so he can continue to pressure provinces to sign on to his Agricultural Policy Framework.
"The beef industry is in crisis and the APF won't help that. Lots of farmers from coast-to-coast have problems with the policy framework and are resisting efforts to force them onboard. Why can't the Liberals get serious about one problem at a time and fix it? While they play politics, farmers, ranchers, truckers and packers are going under. The closed border is starting to hammer elk, bison and dairy cows and the ripples are going out into thousands of homes. Meanwhile this government is withholding support for producers to force a flawed program on them."
BSE Breakthrough an Important First Step
FOR IMMEDIATE RELEASE
August 8, 2021
NORTH BATTLEFORD – Canadian Alliance Senior Agriculture Critic Gerry Ritz today reacted to the announcement that the United States is lifting the ban on certain Canadian beef products.
"This is an important step in the right direction, and occurred in spite of the Liberals. Their complacent attitude during this crisis has caused many Canadians to suffer needlessly," said Ritz. "The science has been clear for weeks, yet leadership from the Liberals has clearly not been there."
"At this critical moment, it is essential for the Liberals to fully involve themselves to ensure the Canada-U.S. border completely opens for business to Canadian beef," stated Ritz.
Ritz also called on other countries that have banned Canadian beef to follow the United States' lead. "The Liberals must pressure other countries that have banned our beef products to follow the lead of the United States and re-open their borders. This is important to ensure the long-term survival of our beef industry."
Where is the Federal Leadership on BSE?
Ritz praises Alberta for announcing additional BSE compensation and questions federal leadership
FOR IMMEDIATE RELEASE
JULY 25, 2022
Ottawa – Canadian Alliance Senior Agriculture Critic Gerry Ritz today commended the Alberta government for announcing an additional plan to aid the distressed Canadian beef industry; an action long overdue from the federal government.
"This announcement is further evidence of a province acting, while the federal Liberals stay silent," commented Ritz. "Canada is now in week nine of this mounting crisis, borders are still closed to our beef, and the federal BSE compensation package has run its course. Struggling producers have yet to see any sort of action plan or additional compensation from the federal government."
According to Ritz, one of the most important aspects of today's announcement is Alberta's commitment to pay for the removal of Canadian beef from shipping containers in countries that shut their borders to Canadian beef; thereby, allowing the containers to be shipped back to Canada for re-use. Each stranded container has cost exporters between $150-$200 per day, in demurrage charges.
"Alberta should be commended for laying the groundwork for beef exporters to begin shipping Canadian beef abroad. This is something the federal Liberals should have done when the borders began closing. Evidently, the Liberals are still asleep at the leadership switch," stated Ritz.
"Now that a province has shown initiative in an area that is mainly the responsibility of the federal government, it is time for the Liberals to put their cards on the table and announce a comprehensive phase two compensation plan. In addition, the federal government should actively pursue every possible avenue to ensure borders re-open to Canadian beef," concluded Ritz.
Liberals Spineless on Social Issues
FOR IMMEDIATE RELEASE
June 20, 2022
NORTH BATTLEFORD- "If Canadians feel like victims of an avalanche of bad decisions they can thank the total surrender of their federal government," said Battlefords-Lloydminster MP Gerry Ritz. "The last few months may mark a time when Canadian society has been swept over a precipice."
Ritz says that three provincial lower courts have made irresponsible rulings concerning the institution of marriage and the Liberal leadership has abdicated their responsibility to stand up for Canadian society.
"We know most Liberals, and their NDP cousins, think institutions are made to be broken. There's a philosophy that says in order to be equal, everyone has to be the same, and people that subscribe to this never miss a chance to twist society to fit their agenda. When Canadians can't count on their courts to follow the law, or their government to stand up for what is right, then you get a population that feels like outsiders in their own country. We are not creating social peace, equality, or unity with any of this nonsense."
Ritz says that claims of rights or equality are misplaced. All Canadians have the same human rights of association and expression, but society encourages what is best for all by offering different civil rights. Marriage was established to bring men and women together to raise children for the next generation. It was not set up to insult anyone or preclude other individual choices.
"Fourteen year olds don't vote or drive. Sixteen year olds don't have the right to drink alcohol. We set up rules for the entire population because some personal choices are better than others and while we try to keep an open society, we also have objectives as a nation. We make laws that are supposed to apply to everyone equally. Though many individuals wish certain things were different for their benefit, no country has ever tried to make thousands of laws to accommodate every opinion. That leads to chaos which is exactly where the Liberals are leading us."
"Most disturbing to me is the Liberal drift turning into bizarre fixations on side issues that don't belong on the national agenda. With a crisis in confidence about Canada's international role, our ability to manage outbreaks of disease, the state of the world economy and other issues, why is the government consumed with same sex marriage? Why are they pushing marijuana laws that offer discounts to youth and a free ride to organized crime? Why did the Liberals propose a sex offender registry that will have no names on it? I have to assume that this is some kind of a Liberal plan for the next election: make so many people mad at them that we all give up on the federal government. Low voter turnout is to their advantage."
Liberals Ignore West as Cattle Crisis Grows
FOR IMMEDIATE RELEASE
June 12, 2022
OTTAWA – "There's more than one crisis facing this country today," said Battlefords-Lloydminster MP Gerry Ritz, "but there is no excuse for the fumbling and foot-dragging over one case of a BSE-infected cow."
Ritz says the Liberal government in Ottawa shows no sign it understands, or can deal with the impact of finding one infected cow in an Alberta herd. As the beef industry reels from an $11 million-per-day hit, Parliament is tied up with an electoral campaign expense bill aimed at the next election.
"Ottawa had to wake up on Day One and see that the mad cow story was going to be overblown and was going to have an impact on Canada's reputation," Ritz said. "We had to be out front with the scientific truth to calm any fears. We had to reassure our trading partners that it was well in hand, and we had to let the beef industry, its suppliers, and its creditors know that the Canadian government was going to back the industry and its workers to the hilt. Instead, the Liberals wandered around in the dark and let the people of Western Canada take up the slack. One well-attended barbecue in Battlefords-Lloydminster is more helpful than all the ministers in the front row of Parliament."
The Canadian Alliance has hammered the government daily. Leader Stephen Harper has led off Question Period with questions about government commitment to worker assistance and whether or not Prime Minister Chretien has any credibility left in Washington.
"This is a $26 billion industry when you factor in all sectors. We export nearly $2 billion in beef products to the United States and we cannot afford to lose that in the short or long term. What Liberals don't seem to realise is that animals are maturing and must be processed. There is still no offer of financial support on the table to keep this industry alive. Minister Vanclief is so intent on ramming through his Agriculture Policy Framework, he has resorted to blackmailing the provinces; claiming the APF is the sole funding source for the mad cow crisis. I would suggest to this government that if this crisis means so little to them, they should get out of the way."
Liberal Collapse Dragging Canada Down?
For Immediate Release
02 June 2022
NORTH BATTLEFORD - "I don't think Canadians have seen a government his unfocused and adrift since the Tories ran off and left Kim Campbell flapping in the wind," said Battlefords-Lloydminster MP Gerry Ritz. "The Liberal Party is so busy chasing its own tail right now, that he country's problems are coming second."
Ritz says the Ottawa bureaucracy is caught in the cross- fire between the outgoing Prime Minister and his successor. Since Paul Martin is no longer in Cabinet, he feels free to criticize government policy causing public servants to wait until the leadership is decided.
"With all that's going on in the world from sick cattle in Alberta to sick people in Toronto, we have to put up with petty arguments between leadership candidates, or between Chretien and President Bush," said Ritz. "What's the big topic on the legislative agenda? Campaign finance reform so Chretien can tell Paul Martin to stop collecting millions from his rich friends. And decriminalizing marijuana as if that will make the country run better. I can't imagine what this Liberal government is smoking now if they think Canadians are concerned with these issues."
Ritz says Bill C-28 is a half-baked excuse to capture left-wing votes from the NDP in next year's election. The law proposes allowing Canadians, especially teenagers, to possess amounts of marijuana up to 30 grams with little consequence, but says nothing about the dangerous "grow-ops" often run by organized criminal gangs in city neighbourhoods.
"They have no way to test if drivers are under the influence of dope so they'll be on the streets with no fear. There is no mandatory sentence for these "grow-ops" that steal electricity and represent a fire hazard to their neighbours. There's no thought to cracking down on organized crime or trying to discourage our young people from getting started on this stuff in the first place. Like the watered down Youth Criminal Justice Act, the Liberals can't trip over themselves fast enough to actually encourage bad behaviour. We've seen illegal immigrants, terrorists, gangsters and child molesters get the royal treatment from these Liberals. We don't just need a new guy in the PM's chair; we need a wholesale change in government as soon as possible."
Liberals Count on Confusion to Delay Sea King Replacement

For Immediate Release
13 May 2022
OTTAWA – "Paul Martin has been promising all things to all people everywhere he goes in this country," said Gerry Ritz, Opposition Critic for Public Works. "Now he's convinced the naval community in Halifax that he alone can clean up the political mess surrounding the Maritime Helicopter Replacement project."
In a town hall meeting on May 15th, the former finance minister was quoted as saying: "It should be absolutely the best helicopter that we can get based upon what the military themselves decide they need with the greatest capacity and the greatest variability..."
Since using the EH101 contract cancellation as a cynical political trick in 1993, the Prime Minister has put his personal agenda ahead of the urgent need to replace the Sea King fleet," said Gerry Ritz. "Around that Cabinet table for the entire time was Paul Martin, John Manley and Ralph Goodale. Instead of replacing the Sea King, they have played with terminology, contracting procedures, and jerked the aerospace industry back and forth. They have turned an opportunity to get great equipment to our Armed Forces personnel into a decade-long fiasco."
Ritz says Public Works Minister Ralph Goodale and Defence Minister John McCallum have claimed speed and transparency on the file but they are no longer credible as facts pile up to undermine them.
"They have claimed no politics are involved, conveniently ignoring the fact the cancellation itself set the stage for endless political interference. The 1994 Defence White Paper called for urgent replacement of the Sea King but nothing happened for years. The first announcement these guys come out with is that they will sign two different contractors to build the aircraft. Everybody said it was stupid, but the Cabinet did nothing for over two years. When the Requirement Specifications came out they were consistently reduced. Not one requirement was increased to reflect a desire to get the best value for the best helicopter. Now the RFP says to the successful bidder: 'You will not deliver a helicopter until 2009.'"
"Paul Martin hinted last night that he knows more than he's saying. What did he mean by: 'Also the question comes down to the implication of the manipulation -- the nature of the replacement'? He was the guy who slashed the defence budget from $12.7 billion to $9.6 billion. He sat at the same table as Alphonse Gagliano when the contract was split. He can no longer have it both ways. If he's now truly concerned for the Armed Forces, he'll instruct his supports Goodale and McCallum to get the politics out of this process."

Liberals Fear to Offend Child Predators
For Immediate Release
25 March 2022
OTTAWA – "The Liberals have been in power for ten years, and they have lost all desire to show leadership or stand for anything." Battlefords-Lloydminster MP Gerry Ritz explained. "I would think every Canadian alive today wants the federal government to get tough on child predators, but where are the Liberals? Hiding behind the courts."
Mr. Ritz advised the House of Commons last week that a multi-convicted child molester was released in North Battleford. Local police warned residents to protect themselves and their families. "The Solicitor General had the nerve to suggest that if only the Canadian Alliance would let his weak bill, C-23, through without looking at it, it would make the 'streets safer'. This guy wants a sex offender registry that won't have names of any existing offenders in it, and this is supposed to make the streets safer?"
In response to another question, the Solicitor General revealed the problem that concerned him most: "When we designed the legislation we wanted to ensure that it could not be challenged by the courts and tossed out." (Hansard 4536, March 21st 2003)
"This explains so much about the Liberal mentality and excuses nothing," said Ritz. "Pierre Trudeau started this cult of court challenges in the first place and now his followers paralyze themselves with potential arguments. Real leadership is when you take on a problem and deal with the issues as they arise, not cower in fear that something might happen.
"We're not talking about subjecting innocent people to questionable persecution, we're talking about tracking mentally deranged, convicted criminals who do re-offend on an outrageously frequent basis. Worst of all, these same Liberals think nothing of having a gun registry that takes the names and addresses of innocent Canadians, threatens them with arrest and seizure of property, and restricts them in the previously legal practice of hunting and target shooting though they have never broken a law. The sex registry the Liberals propose, will not list a single convicted criminal lest it offend their civil rights, and refuses to compel them to give DNA samples though this could solve previous crimes and put these monsters back where they belong: in jail away from our kids.
"Welcome to Liberal Canada folks. Is it any wonder some of us feel like visitors in our own country?"

Federal Budget 2003: Money flowing, but where?
For Immediate Release
19 February 2022
OTTAWA – "If anybody was concerned that Finance Minister John Manley wouldn't spend our tax dollars like his Liberal predecessors, he took care of that on Tuesday," said Battelfords-Lloydminster MP Gerry Ritz. "He promises to pump billions out the door with no more idea where it will end up than the last guy".
Ritz points out that the Liberals have increased spending so rapidly in the last few budgets it outstrips any population or economic growth on which it should be based. But if anybody thinks the money is supposed to make up for so-called "lean" budgets in the 1990's, they should check the numbers.
"The federal government alone is responsible for national defence, but in these uncertain times they can only offer a few hundred million spread over a period of years. Cities are desperate for infrastructure money that senior governments regularly drain away, but Manley's $3 billion plan, spread over ten years, amounts to a few lampposts and flower pots in every city. There is a Kyoto announcement here that commits $2 billion to a non-existent strategy. Whatever Manley and his Liberal buddies in Cabinet can cook up will end up draining money from this account."
Ritz sees this budget as a launch of John Manley's leadership bid, and an expensive farewell for Prime Minister Chretien. Money is being earmarked for everything under the sun, in amounts that look impressive, but are only enough to manage various interest groups that Liberals will chase after in the next election.
"They haven't cut the money they keep promising to farmers, but they have stretched out the delivery," explained Ritz. "That way, you can tell people forever that help is on the way and never be responsible for actually solving any problems."
Ritz says budgets are never a case of total waste; money is available for homelessness, health and children with disabilities, for instance, but the devil is always in the details.
"It's a question of how the money is directed, or worse, misdirected," says Ritz. "Built in to every budget item is an amount of administration which is unavoidable, and an amount of political interference, that is. Our money is used to bribe us on one hand while they take it away with the other. How else can you explain $45 million for "participation in sports and fitness" while Revenue Canada attacks our junior hockey league in Saskatchewan?"
Alliance MP Gearing up for 2003 Battles
For Immediate Release
22 January 2003
NORTH BATTLEFORD - "It's bad enough that the Liberal strategy seems to be 'more of the same'," says Battlefords-Lloydminster MP Gerry Ritz, "but this do-nothing approach ignores real issues that aren't getting any better. We're facing every scourge in this country from prairie drought to kiddie porn and I don't see one Liberal program that's working. They don't have the answers, but it doesn't stop them from wasting our money."
Ritz was commenting as the House of Commons prepares to return after a six-week break. Though there are a number of bills ready for consideration, he considers much of the proposed legislation "window dressing".
"This government is reeling from scandals and examples of their gross incompetence so they're putting more effort into feel-good messages for the public," said Ritz. "The Kyoto Protocol was rammed through the House in December, as if it was going to lead to immediate climate change and clean air, but nothing but 'hot air' has resulted. The Ontario-based auto industry is now going to be exempted, and other groups are being told not to worry because the taxpayer is going to foot the bill. The environment Minister said before Christmas that the PM hadn't even read the Protocol. Chretien has no idea what he's getting us into, but I guess he figured it would be a vote-getter in Toronto."
Ritz says leadership politics are partly to blame for government drift, but some programs go back years. "Allan Rock cooked up the Billion-Dollar Gun Registry at the same time Jane Stewart was blowing a billion dollars at Human Resources. Immigration is a mess. Prisons are holding barbecues and golf tournaments while pedophiles are flocking to Canada because our justice system ignores them. The military has evaporated just in time for wars on every continent. The dollar is in the tank and we still owe more than $550 billion in debt. Ironically, Paul Martin sat at the Cabinet Table while all this went on and he's supposed to be 'tomorrow's man'. Only in Canada...pity."
<![if !vml]><![endif]>
More Archived Press Releases from 2002 ... Archives 2002
<![if !vml]><![endif]>
Biography Press Releases Speeches MP Report

Riding Info Photo Gallery Contact Gerry Other Links Home